GCh. Believe Plant One On Rainkist CD RN JH CGN AGN AGNJ ADC SGDC Am WC
"Smooch"
2022 Bronze Award Recipient, Alison Strang Versatility Challenge
multi BPIG, BOS in Juvenile Sweeps All breed, multi Best in Breed wins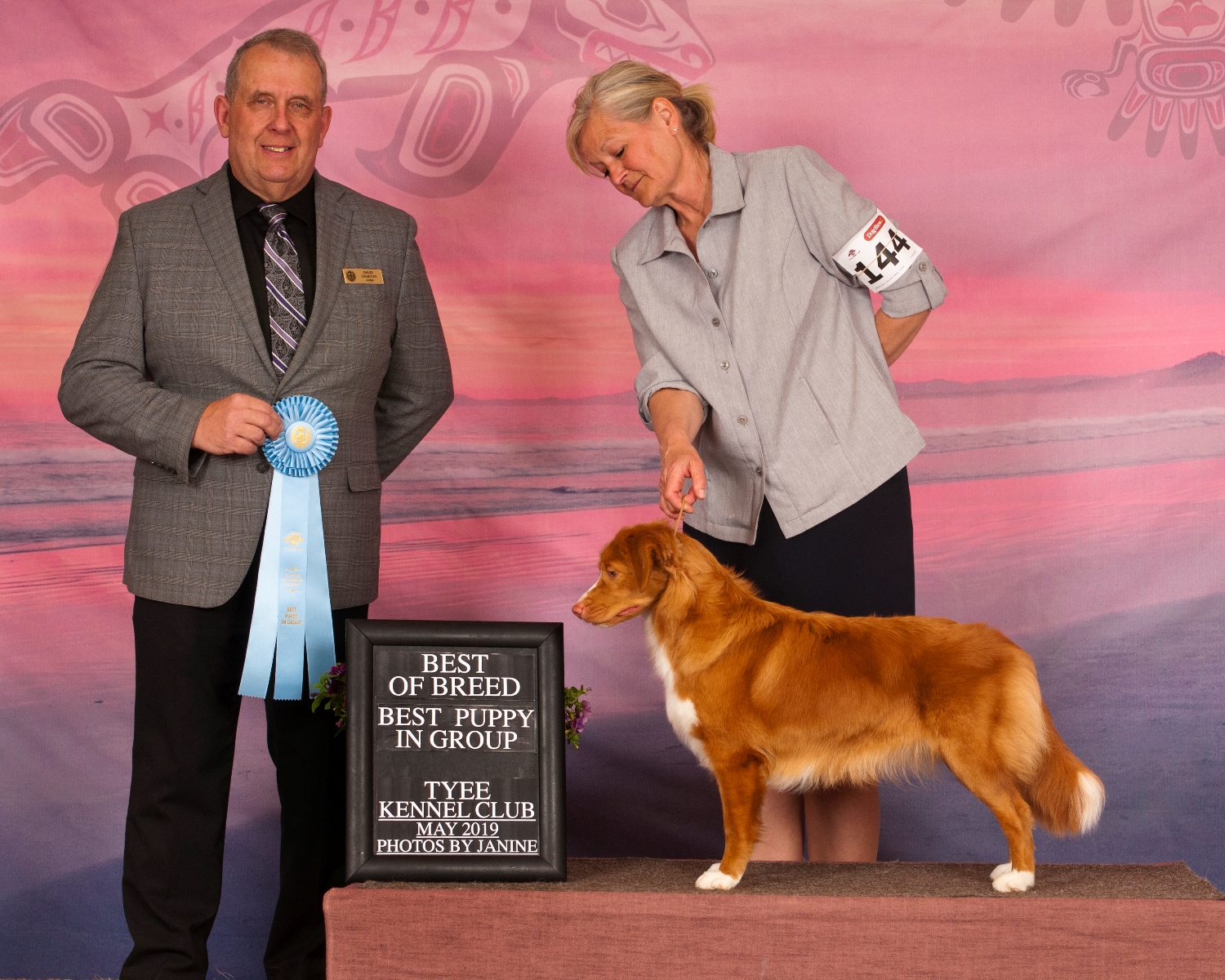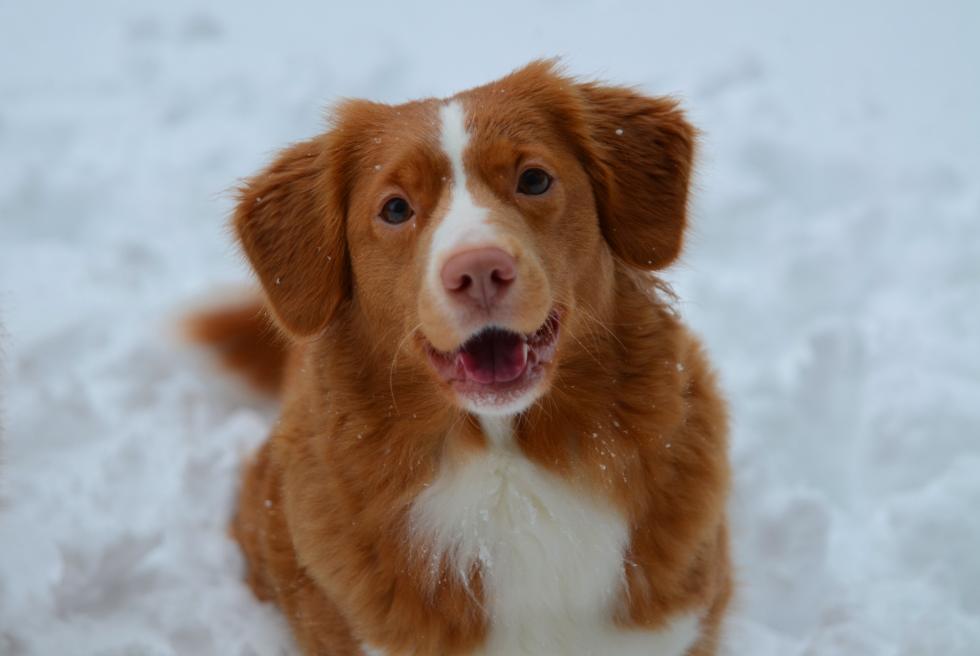 Smooch is a daughter of our boy Colt, out of Can/Am Ch Javahill's Northern Dancer of Cairnton, Darla. Bred by Donna LaHaise of Believe Tollers.
What can we say about Smooch? She is the sweetest Toller, a real cuddle bug with a great sense of humour. Conformationally, she is very correct. She finished her Canadian Championship quickly as a pup, taking a few Best of Breed wins and Puppy groups along the way. She won BOS in All Breed Juvenile Sweeps at the Nanaimo Kennel Club Show in a huge entry of 37 bitches. She finished the last 2 points of her Grand Championship after Covid. In October 2021, at the Port Alberni Show she was honoured with a Best of Breed win in an entry of 18 Tollers, with 6 Specials, under judge Kristen Francis!
Smooch has intense drive and birdiness. She earned her American WC at one year of age, with very little training on birds. She finished her CKC Junior Hunter without a forced retrieve. Here is one of her Junior marks, she runs with lots of style. https://youtu.be/SN1jmsA_PjY
She is currently training in agility as her prime sport. She has obtained her AGN, AGNJ(CKC) and ADC,SGDC (AAC) agility with very little trialing. She also obtained her CD(companion dog or novice) obedience title and her Rally Novice with HIC runs and perfect scores.
Smooch had 5 beautiful puppies, 4 females, 1 male born March 3rd, 2021. Sire is the handsome Percy, https://www.k9data.com/pedigree.asp?ID=754733 We have kept Tilly from this litter.
Smooch had 4 males born May 16, 2022. Sire is the very talented and handsome Tatum, https://www.k9data.com/pedigree.asp?ID=925930. The boys have all gone to their new homes.
Plans are underway to breed Smooch this summer, 2023. Smooch's pups have inherited their Mom's sweet, cuddly temperament with the perfect amount of drive and off switch. Her pups are showing great abilities in the hunting blind, the agility field and obedience and rally. She has produced pups larger than herself in both height and substance. We are extremely pleased with her pups.
Smooch 16 weeks water mark
Check out the video below of Smooch doing a hundred yard land retrieve at 1 year of age.