OHBIS GCH Alba Nuadh McStevie's Atma Bagheera VB,CGN,CDX, MH, RM, RI,WCX, Am WCX, "Colt"
2022 Silver Award Recipient, Alison Strang Versatility Challenge
Sporting Group winner/placements, BPISS, BPIG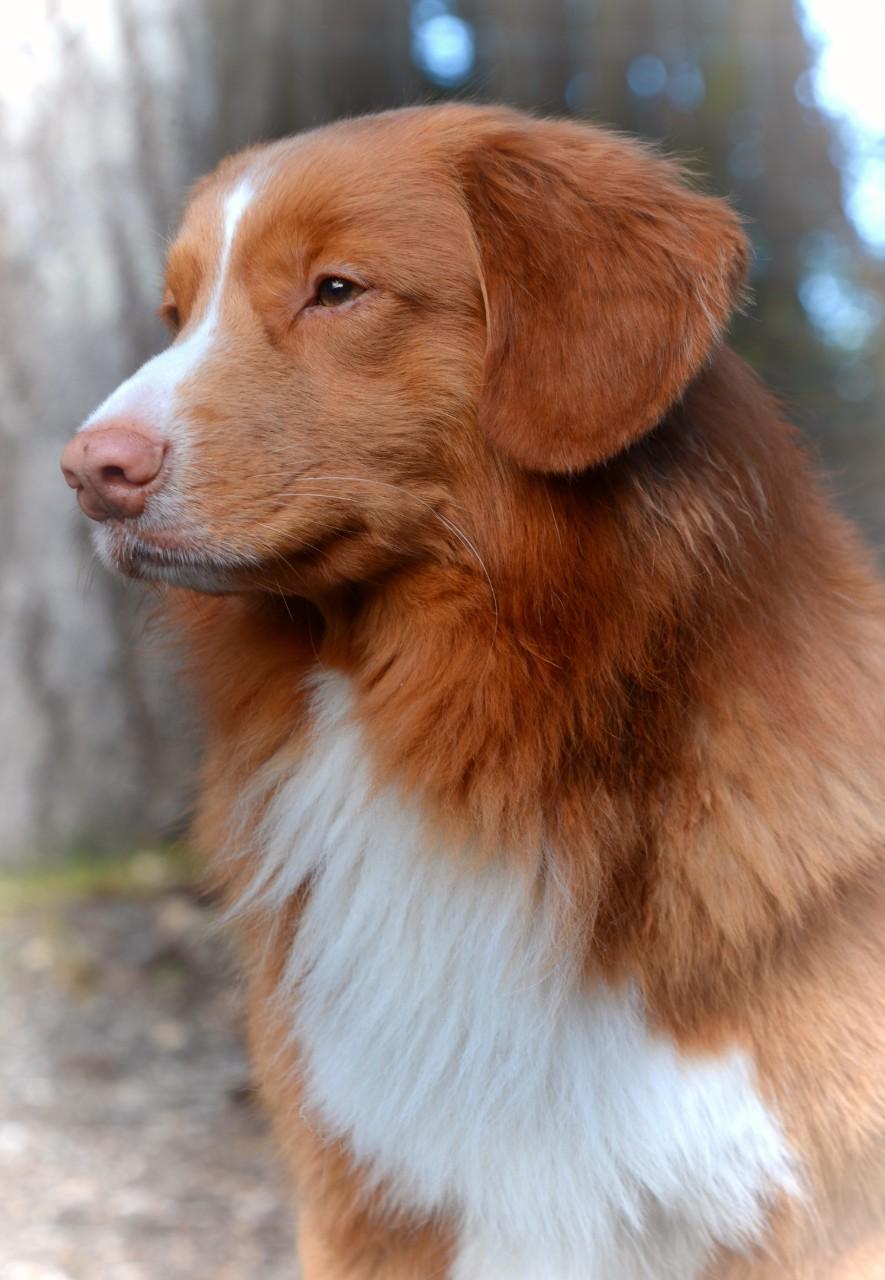 Colt came to us from Alba Naudh Tollers in The Netherlands. His dam is the stunning Stevie and sire is handsome and biddable McKai. We are forever grateful for them entrusting us with our wonderful boy. He has been an amazing addition to the North American Toller world.
He has an exceptional temperament which we are thrilled is being passed on to his children and grandchildren.
Colt is the epitome of Man's Best Friend. He is not only a wonderful working companion, having had great success obtaining his Master hunter, other field and many obedience and rally titles. He is a wonderful dog in the house. The true Toller with an amazing offswitch. He is sweet and personable, loving everyone he meets.
In conformation he has had great success with very minimal showing. He has had group wins and placements, both as a puppy and adult, also winning the honour of Best Owner Handled in Show against a stunning group of dogs.
Colt has received the distinction of the CKC Versatility Bronze Award. With a Grand Championship, Companion Dog Excellent and Master Hunter, he qualified for this award. He joins a very elite group of Tollers that have reached this level of versatility.
He stands 19 inches tall and 45 pounds. He is as the CKC Standard States, a medium-sized, powerful, compact, well-muscled dog. He is a quiet, determined worker, who drives out to retrieve with speed and agility. His favorite game!
A proven stud dog, he will now only be available under very select circumstances, as we feel he has contributed well to the breed. He has been collected.