"PIKE"
Can Ch SHR Ruaview's Tollbreton Bay Bye CD,RN,WCX,JH,ONYX,MJDC,AADC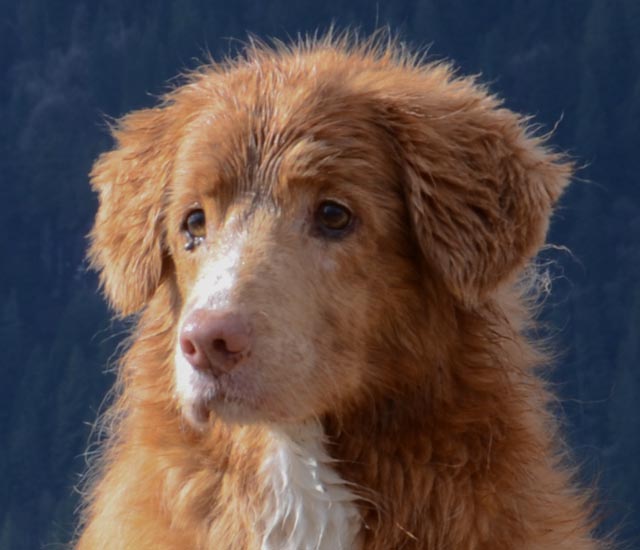 DOB 08 September 1997 - 24 April 2012
Pike was very special, he was a huge part of our lives and enriched us with his wonderful personality. He led us down a road never travelled before of new dog sports as well introducing us to dog breeding. We met many new friends along the way which have developed to great friendships to this day.
He came to us from Ruaview kennels in Calgary, Alberta, bred by Jan Stevens/Sheila Fee. Pike introduced us to almost every dog sport and managed to achieve a pretty amazing list of titles despite our totally green handling skills. Always 100% owner trained Pike loved flyball and field work and played the part of a show dog and obedience participant to humour Krista. His amazing good willed temperament enabled Krista to try out so many different venues. He had TPLO surgery at 6 years so his performance career was cut short. He spent his last years just being the best dog one could ask for. Our home is now and will always be very empty without him.